TCT ASIA 2022 finally started! After "half a year" of preparation, eSUN is bringing a wonderful material show.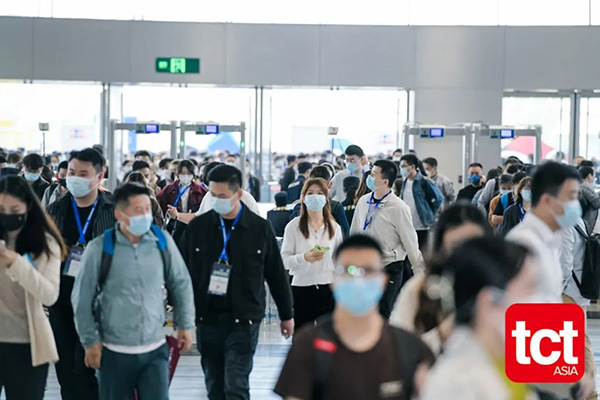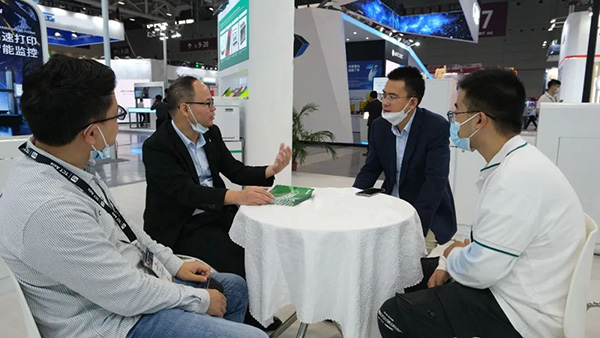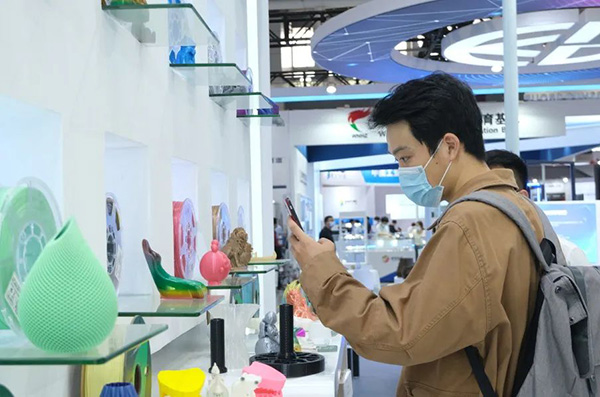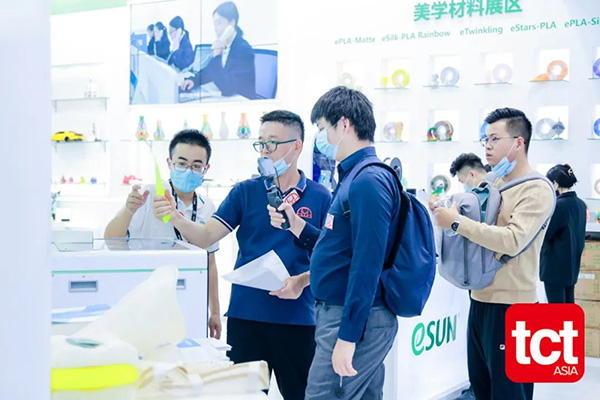 Unfortunately, due to the epidemic situation, many friends could not be present. Let's follow us first to see the highlights and key products on site!
Material is the most important. There are five zones in the booth: the comprehensive area of materials (aesthetic materials, engineering materials, functional materials) and works, the mannequins and lamps area, the customized orthopedic insole systems area, the resin and dental applications area, and the new products area.
1. Aesthetic Materials Aera
The aesthetic materials of eSUN have been loved by 3D lovers for their excellent appearance. In this exhibition, we exhibits new aesthetic materials such as ePLA-Metal, ePLA-Silk Magic, newly upgraded paper reel of ePLA-Matte, very Peri PLA+ and eTwinkling Rainbow.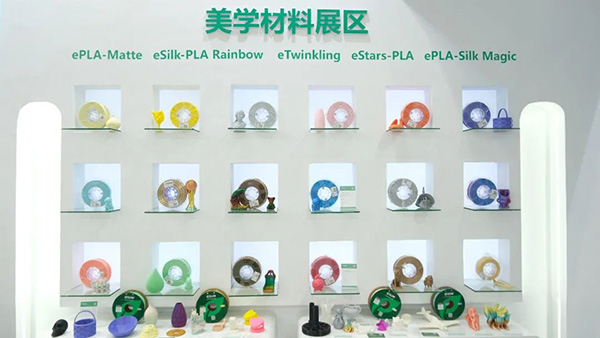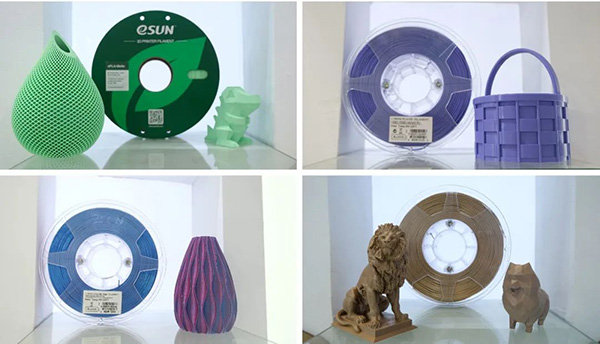 2. New product: ePLA-HF
Improving printing speed is the main demand of many 3D printing users. High speed printing will be one of the development trends of 3D printing in the future. Therefore, eSUN, together with AnkerMake, Bambu Lab and other 3D printer manufacturers, jointly launched a comprehensive solution for fast printing. At the scene, it also attracted many visitors to come for consultation.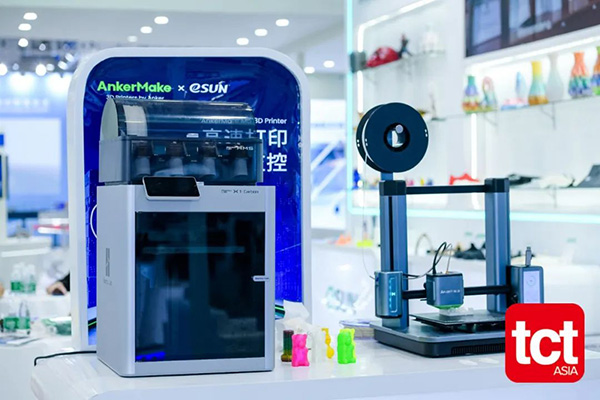 3D Printer On the Left: Bambu Lab X1-Carbon
3D Printer On the Right: AnkerMake M5 3D Printer
3D Printing Materials: ePLA-HF, ePLA-HT
Through the balance adjustment of melt index and flow temperature, eSUN ePLA-HF can flow smoothly in the molten state, cool faster during printing and molding, and achieve smooth wire drawing without plug and rapid cooling without deformation during high-speed printing. Compared with ordinary materials, fast PLA has faster printing speed, higher surface quality and better detail performance. In addition, ePLA-HF has good adaptability. By adjusting the material production process, the dependence of fast printing on the cooling power of the printer can be reduced, and the printability is excellent.
Here is also a small surprise for you. Friends who already have fast printers can try to print eSUN PLA+ materials.
According to our test, the eSUN PLA+material also has excellent high-speed printing performance. It has also achieved good printing results at 250mm/s on brand printers such as Bambu Lab, AnkerMake and CREALITY, and has maintained its original toughness and adhesion between layers. Welcome to try!
3. 3D Printing Resin Material
In this exhibition of resin materials, 8 types of resin materials used in dentistry are highlighted in professional applications.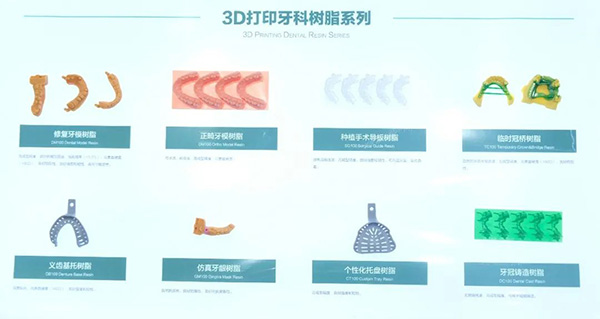 The rich and excellent resin materials will help the digital transformation and upgrading of the dental industry and further promote the application of 3D printing technology in the dental industry.
In addition, we also exhibited some consumer grade and industrial grade resin materials. Among them, a new category of PA100 Nylon-Like Resin and S200 Standard Resin (Makaron color) also appeared at the exhibition.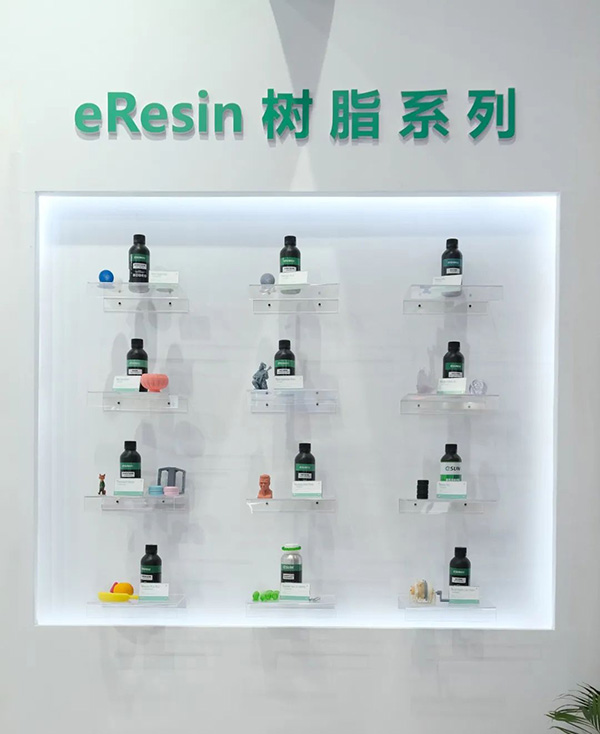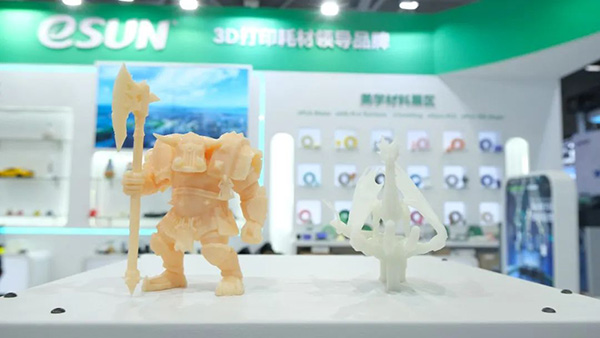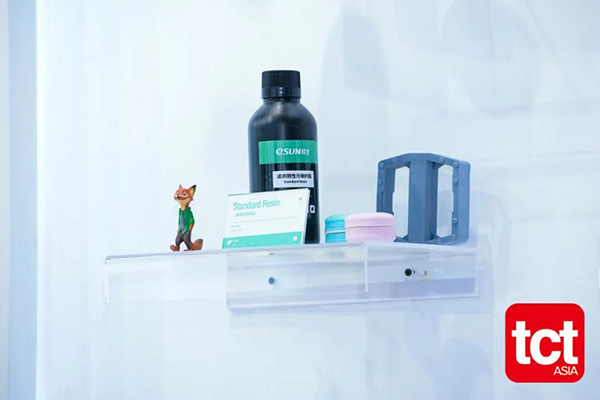 4. Application Case Exhibition
In this exhibition, we systematically demonstrated the application of eSUN 3D printing materials in other industries, such as 3D printing lamps, 3D printing mannequins, 3D printing customized insole solutions, etc. Welcome interested friends to the booth for close look and communication.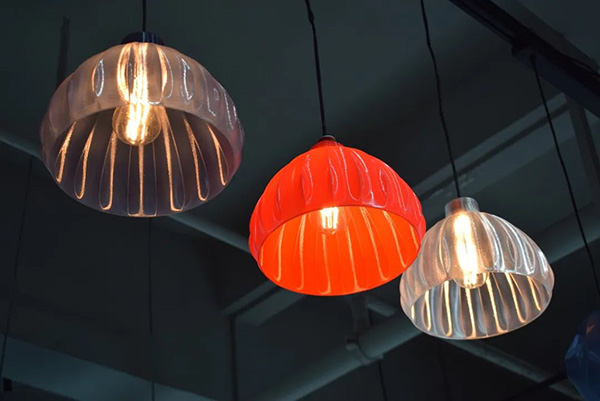 Printing Material: eSUN PETG
Print Service Provider: IEMAI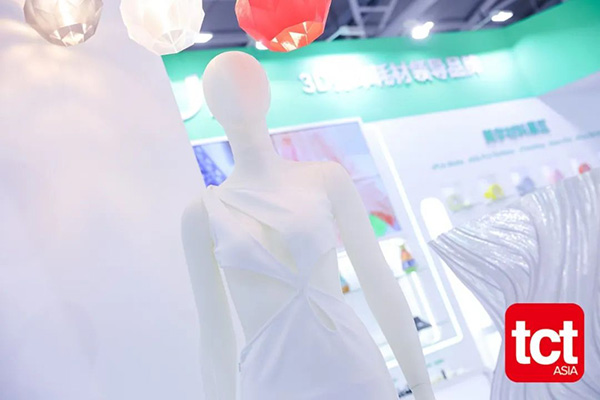 Printing Material: eSUN PLA+
Print Service Provider: IEMAI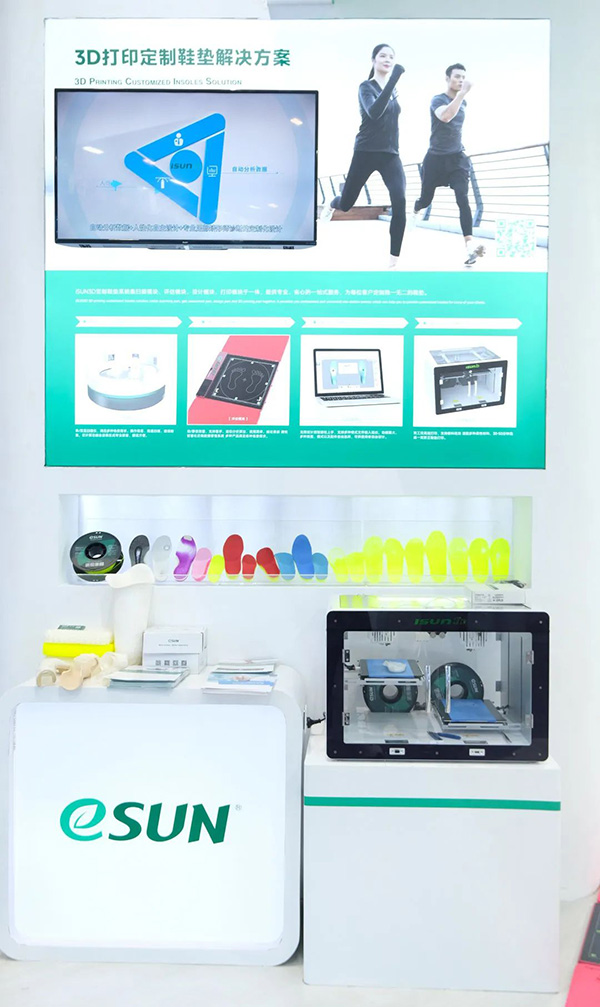 In addition, the eSUN booth has also gathered outstanding works of makers from all over the world, such as 3D printing rocket models, Cosplay props – Thor's Hammer, hand models, 3D printing remote control racing cars, etc., which also attracted many viewers to stop and watch.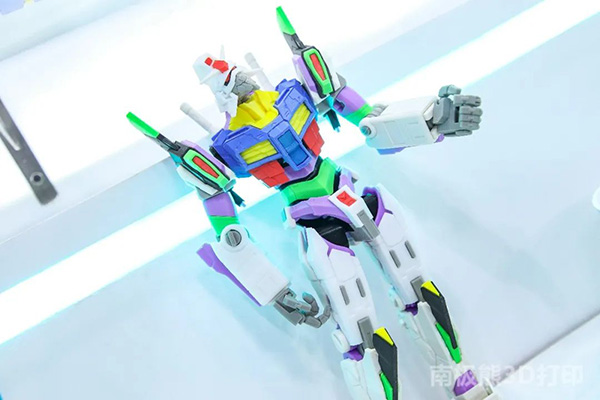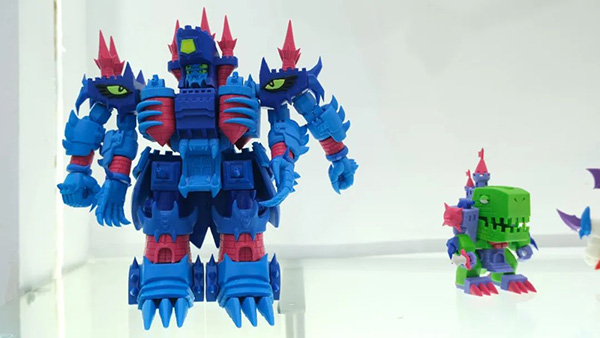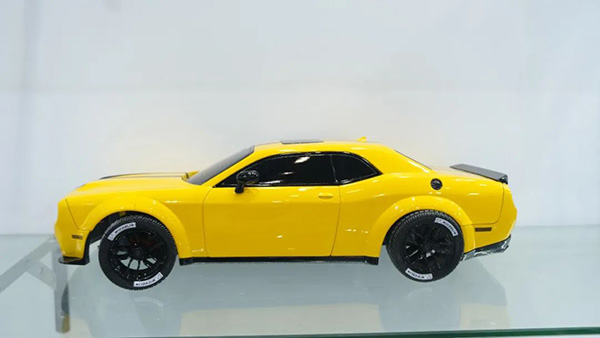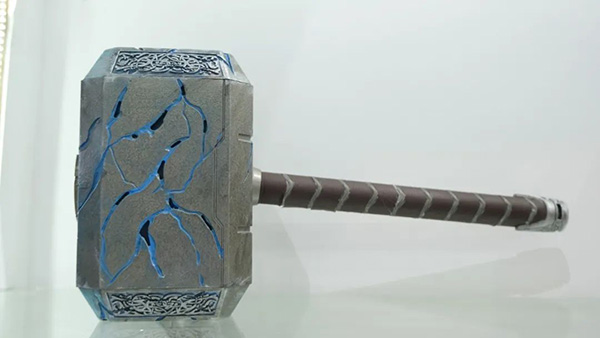 More details can be found in the eSUN booth. The exhibition will last until Saturday. Welcome new and old friends who are interested to visit and communicate!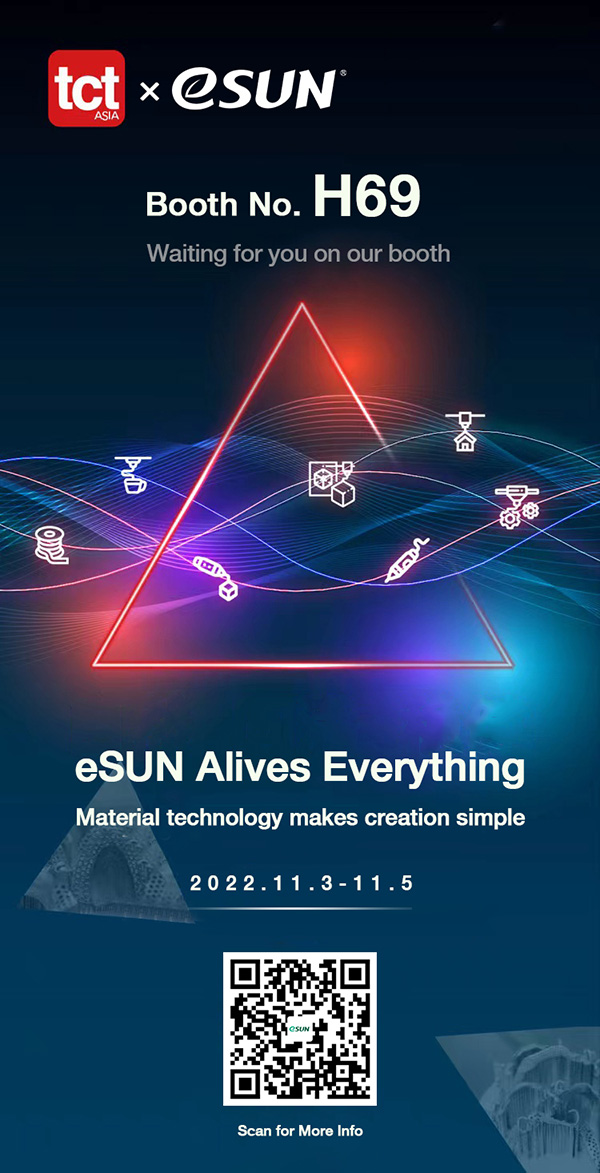 Note: Some of the pictures in this article are from the TCT organiser and the Antarctic Bear platform.
---