From April 24th to 27th, the 19th International Society of Prosthetics and Orthopedics (ISPO) Global Summit will be held in Guadalajara, Mexico. Professional technicians, medical personnel, prosthetic technicians, orthotists, orthopedic shoe technicians, rehabilitation engineers, physiotherapists, researchers, and others from the prosthetic and orthopedic industry around the world will gather here to learn about the latest scientific and clinical developments, products, innovative technologies, designs, and materials in the field of prosthetic and orthopedic care.
iSUN3D will also make a joint appearance with Belgian partner GESPODO SRL, combining new materials and technologies to showcase the application of 3D printing technology in the field of prosthetic and orthopedic care – iSUN3D customized orthopedic insole system. Stay tuned!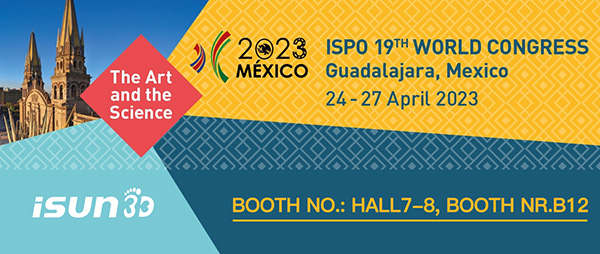 The theme of this ISPO World Congress is "Art and Science". Art can refer to the exquisite craftsmanship and clinical experience required to provide corresponding services to users. At the same time, it can also be reflected in the personalized aspect of device design. In the design of auxiliary equipment, fully integrating the user's personality and feelings will make the auxiliary equipment more artistic and humanistic. Science mainly refers to innovative technologies and applications in the fields of prosthetics, orthotics, and mobile services, enabling users to obtain appropriate services at the right time, place, and cost.
At this conference, iSUN3D will showcase a complete set of customized orthopedic insole systems, reflecting the convenience of 3D printing technology and the advantages of highly personalized customization.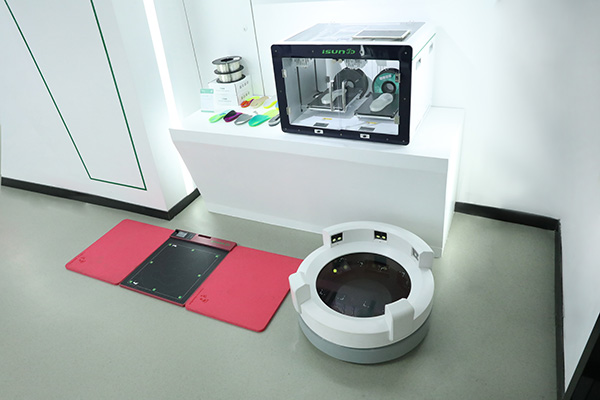 As shown in the figure, the iSUN3D customized orthopedic insole system integrates four modules: "scanning diagnostic design 3D printing post processing", effectively solving many problems existing in traditional production methods. Among them, the scanning module adopts a brand new scanning technology. After obtaining 3D data of the user's sole, a professional foot orthot is used to design the insole that is most suitable for the customer's foot shape using insole specific design software. Then, the insole is printed and formed using a dedicated 3D printer and materials. The entire production process is convenient and intelligent, without environmental pollution, and the production cost has been effectively controlled.
At present, the iSUN3D customized insole system has been successfully applied in foot spine clinics and rehabilitation institutions in multiple hospitals in China, and exported to dozens of countries such as Europe and America, playing an increasingly important role in the field of foot orthotics.
In addition, iSUN3D partner GESPODO is a leader in providing 3D technology and services to podiatrists and foot care professionals. At this ISPO World Congress, GESPODO will showcase its exclusive design of the world's first professional mobile 3D scanning application for foot health, Footscan3D, on site, to help promote the digital development of the foot medical and orthopedic industries.
In this conference, iSUN3D will collaborate with GESPODO to bring new and convenient service solutions to the field of prosthetic and orthopedic care. We look forward to working together to explore more possibilities in orthopedic equipment design.
The global sole insole market is rapidly developing. With the advancement and popularization of related technologies, as well as further optimization of equipment and material performance, the iSUN3D customized orthopedic insole system will bring more possibilities to users. We look forward to active communication and full cooperation with global partners, supported by new materials and technologies, to fully promote industry progress and development! ISUN3D booth number Hall7-8, NR.B12, welcome to the booth, visit and communicate!
---