The 2023 CHINAPLAS officially closed on April 20th in Shenzhen. In the past two years, as the first world-class rubber and plastic industry exhibition held in China after the lifting of epidemic control, this exhibition has attracted more than 3900 exhibitors and over 240000 visitors from around the world. The endless and exciting industry "feast" of new materials, new technologies, and new processes has filled everyone with goods, making this trip worthwhile.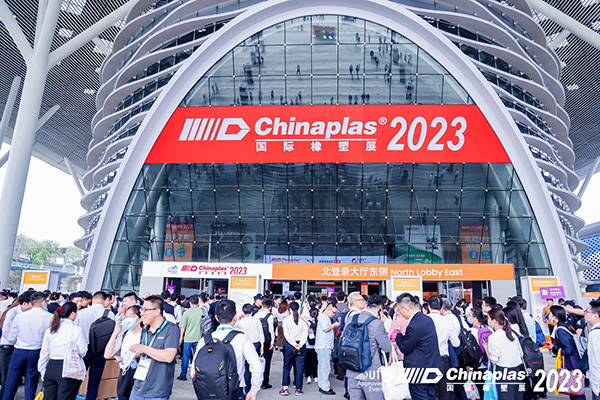 Under the dual carbon goal, "green, low-carbon, and circular technology" is one of the keywords of this exhibition, and many exhibitors have exhibited a variety of environmentally friendly materials and their applications. The eSUN booth, with its rich and diverse exhibits, has also attracted numerous domestic and foreign customers to stop and consult, which to some extent reflects the growth space and development prospects of the biomaterials industry.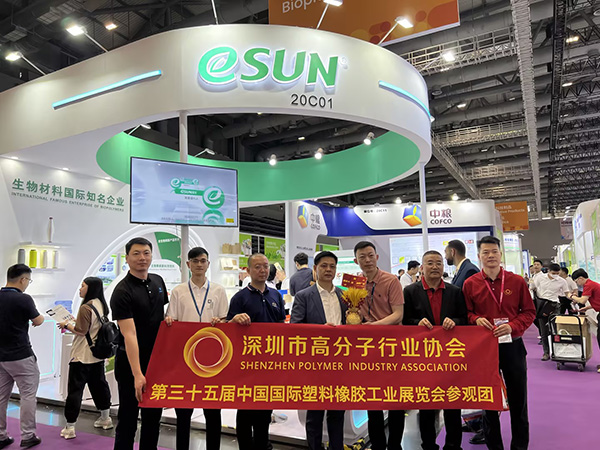 Shenzhen Polymer Industry Association Visits eSUN Booth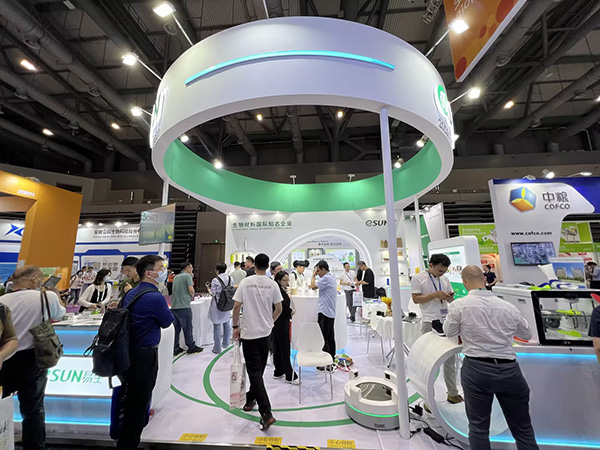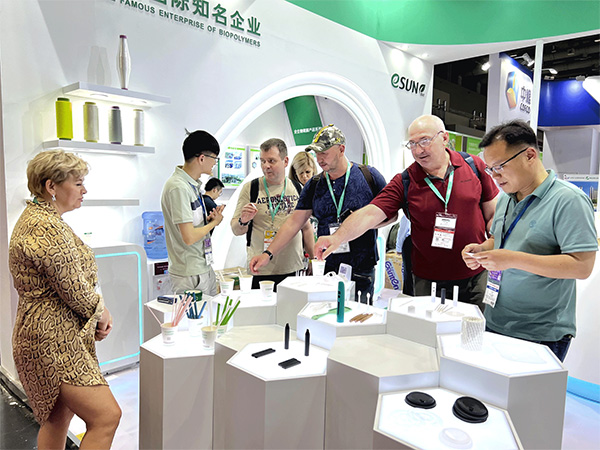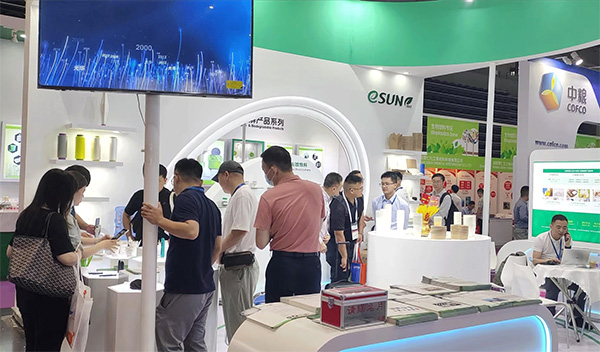 As a well-known brand with over 20 years of expertise in the biomaterials industry, eSUN's exhibition comprehensively shows the company's rich and high-performance biomaterials, modified materials, and innovative applications of biomaterials in other industries and fields.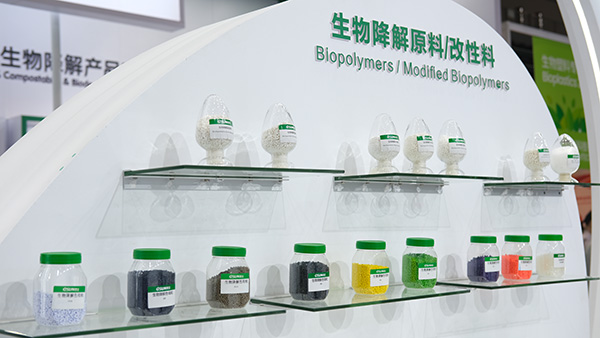 1.Disposable Degradable Plastic Products
There is a huge demand for disposable plastic products in industries such as catering and delivery. One of the main ways to solve traditional "white pollution" is to replace traditional plastic products with degradable plastic products. eSUN biodegradable injection plastics, sheet materials, straw materials, blowing materials, coating materials and other products have excellent performance, and can be customized and produced according to customer needs.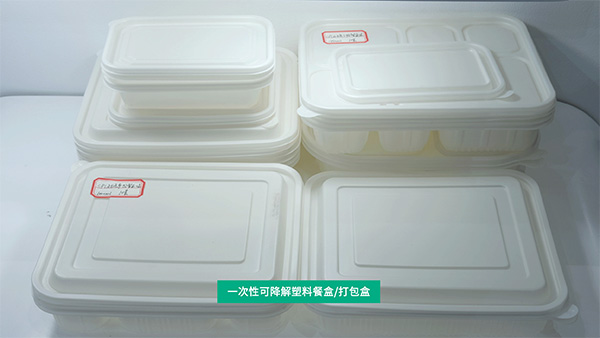 2.Biodegradable Coated Paper Products
In addition, eSUN also brings a more environmentally friendly comprehensive solution for paper packaging. ESUN biodegradable coated paper has the characteristics of being environmentally friendly, non-toxic, and biodegradable. It can come into direct contact with food and can be widely used in the catering industry. At the same time, based on its good physical properties, it can also widely meet the packaging and paper usage needs of products in various fields such as daily chemical products, electronic products, medical, agricultural, industrial, etc.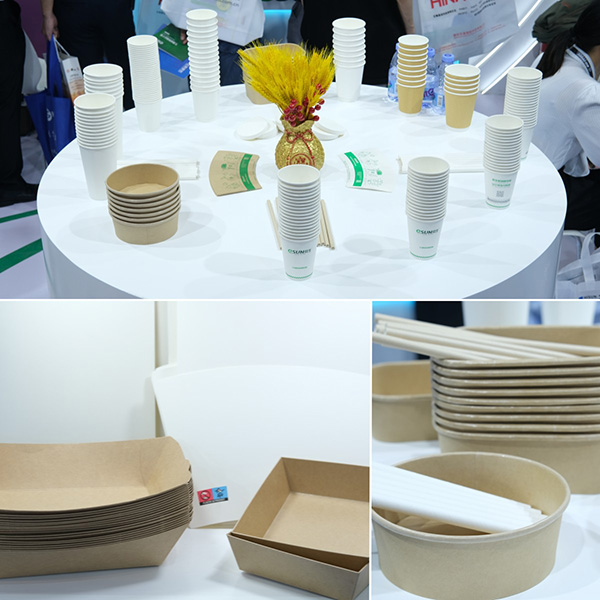 3.Polylactic Acid Fiber and Non-woven Fabric
With the global ban on plastic production and the implementation of multiple environmental protection measures, the concept of "sustainability and environmental friendliness" is also deeply affecting the textile and non-woven fabric industries. eSUN will inject new environmental protection forces into the development of the textile and non-woven industries with biodegradable fibers, biomaterials, and comprehensive solutions!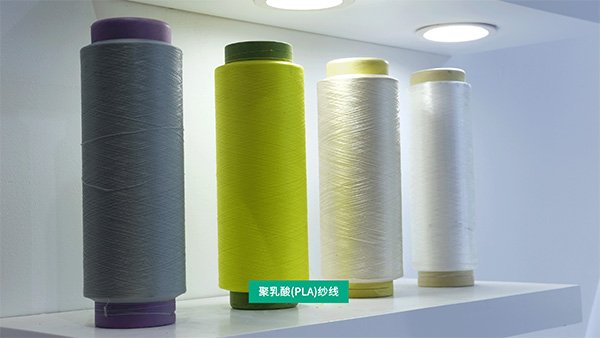 4.3D Printing Application
eSUN has developed various 3D printing materials with performance and appearance around polylactic acid. Currently, the eSUN brand has grown into a well-known brand in the global 3D printing material industry, and its products are sold to multiple countries and regions at home and abroad. At this exhibition, eSUN also sponsored 30% of the main unit printing materials and all connection printing materials for the "Sustainability Resonator" art installation at the exhibition.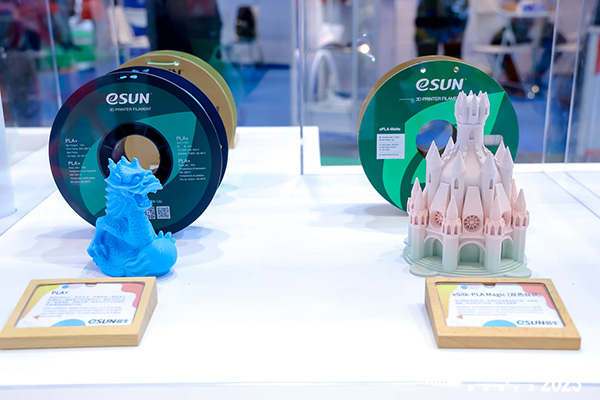 In addition, based on the application of 3D printing materials and 3D printing technology in the field of rehabilitation medicine, the eSUN sub brand iSUN3D has launched a mature and comprehensive 3D printing customized orthopedic insole system, supported by new materials and technologies. As of now, the iSUN3D customized insole system has been successfully applied in multiple hospital foot spine clinics and rehabilitation institutions, and exported to dozens of countries in Europe and America, playing an increasingly important role in the field of foot orthopedics.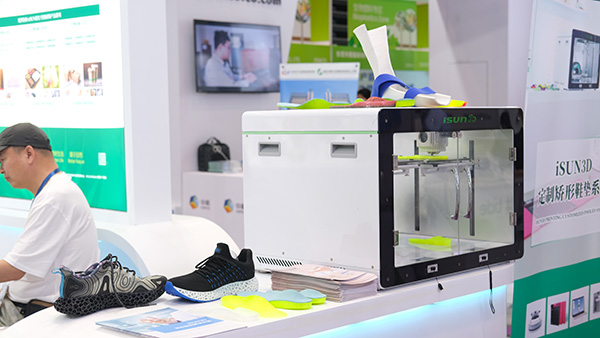 Of course, the above is not all the content we have exhibited. In addition to the four major directions of applications, eSUN also displays environmental protection applications in multiple fields, such as e-cigarettes, cosmetics, daily chemical products, etc.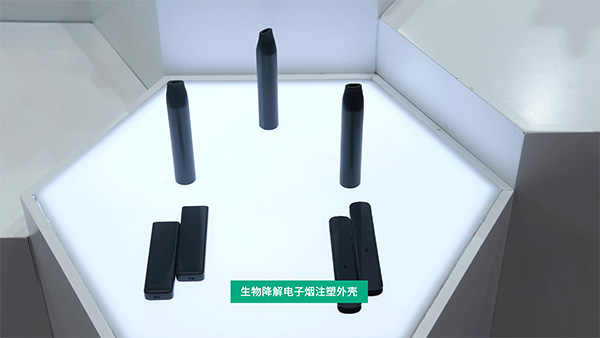 With the implementation and implementation of various environmental protection measures, biomaterials will be further applied in various industries and fields in the future! This exhibition has come to an end. Thank you to all customers and partners for their support. eSUN looks forward to working together with upstream and downstream enterprises in the industry to inject new environmental protection forces into the development of the rubber and plastic industry!
In 2024, CHINAPLAS will be held at the National Convention and Exhibition Center in Hongqiao, Shanghai. We look forward to seeing you all again and participating in the grand event together!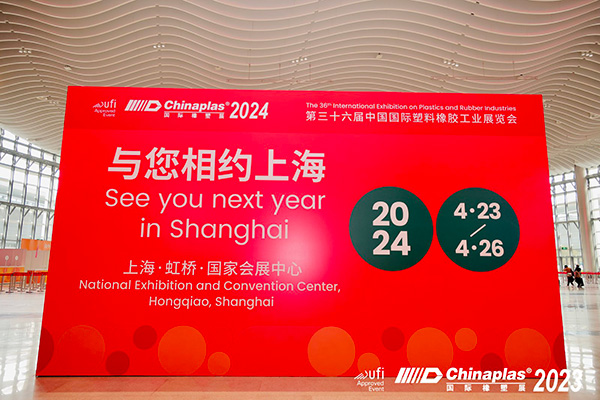 ---
Previous:
iSUN3D is about to participate in the 19th ISPO International Society for Prosthetics and Orthopedics Global Summit