iSUN3D will give a online showing on the new developed products, welcome to iSUN3D live stream tomorrow ( September 1st, 16:30 am UTC+8) !
Even though 2022 TCT Asia exhibition has been delayed by the impact of the epidemic, iSUN3D never stop the steps!
After more than one year's accumulation, this time, iSUN3D's newly upgraded products will bring you a better experience. Stay tuned!

1. The first highlight
Cloud computing-based data acquisition software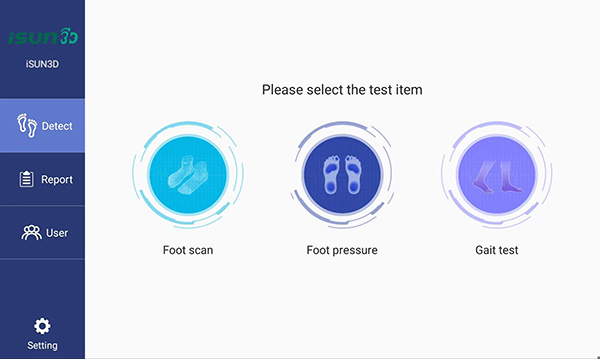 iSUN3D is based on cloud computing technology, adopts cloud computing and cloud storage functions, as well combines foot scan data and foot pressure data to achieve faster storage speed, better user collection experience, and make data more secure.
The upgrade of the database realizes the full life-cycle management of user data.
2. The second highlight
iSUN-FLX3 Continuous Wireless Printer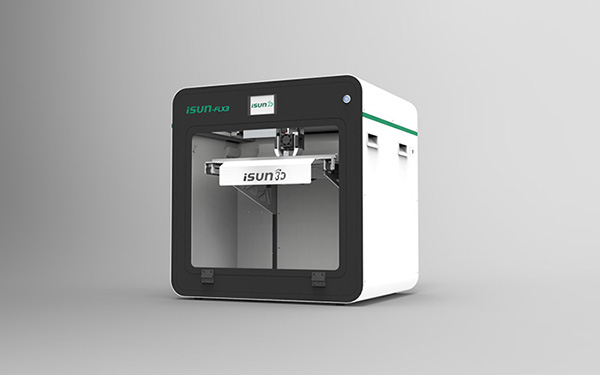 The iSUN-FLX3 flexible 3d printer continuous wireless printer has made breakthroughs and innovations in functions. It has functions such as remote control, remote monitoring, and continuous printing.
Providing technical support for the establishment of regional large-scale production centers, so that realizing batch cloud printing.
iSUN-FLX3 not only retains the high-speed printing characteristics of iSUN3D-FLX2, but also adds the functions of remote control, centralized collection, and continuous printing, which can effectively reduce labor costs, improve production efficiency, and achieve 7×24 hours of unmanned production.
3. The third highlight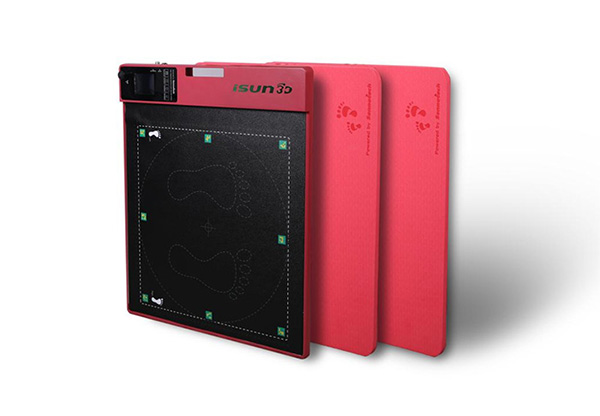 This year iSUN3D launched the new iGAIT foot pressure plate through last live broadcast. iGAIT + iFEET, which can help users realize the integrated acquisition of the front section, providing a more comfortable experience and more professional reports!
In this live stream, iSUN3D will show the iGAIT Pro foot pressure plate (dimension is 1.2m ), which will have better higher experience feelings, welcome to our live stream for more details!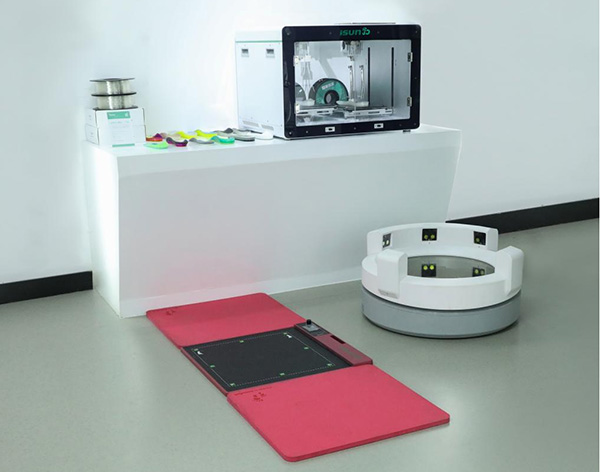 4. The fourth highlight
Special antibacterial TPU in the application of insoles printing
Mold thrives best in warm, humid environments.Our daily worn insoles are usually in relatively hot and humid station,
Such environment can easily become a breeding ground for mold. Frequent contact with moldy places ,which may cause mold to infect the skin and form a foot fungal infection.
Therefore, for foot health, we need to pay more attention to the material of the orthopedic insoles and take measures to prevent the reproduction of mold from the source.
This year, eSUN and Wanhua Chemical jointly developed the antibacterial TPU material, which has excellent antibacterial and antifungal effects.
The antibacterial rate against Escherichia coli and Staphylococcus aureus almost arrive in 99.9%, and the anti-mold grade can reach grade 0 – anti-mold erosion.
In addition, the antibacterial TPU can also achieve the effect of fast printing. By adjusting the balance of flow temperature and viscosity, Meanwhile, maintaining high fluidity, the fast antibacterial TPU can take into account both strength and formability, as well it can maintain good performance under high-speed printing.
In this live stream, iSUN3D antibacterial TPU will be officially used in the production of orthopedic insoles, look forward your coming and visiting !
The above are the four major highlights of iSUN3D's exhibition live stream. We intend to solve the problems that customers care about, continuously improve the customer experience, and bring you better and more professional services. On September 1st, 16:30 am UTC+8,welcome to lock in the iSUN3D live stream to witness the innovation and breakthrough of new products!
---