On September 14th, TCT ASIA 2023 concluded successfully! This exhibition reached an unprecedented scale and highlighted the thriving development trend of the industry.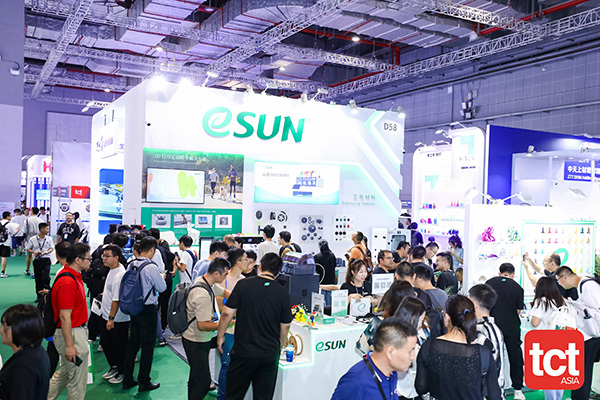 At this grand event, iSUN3D showcased its newly upgraded foot scanning system and introduced the innovative posture scanning system to the public for the first time. During the exhibition, it was undoubtedly one of the 'must-visit attractions', with many attendees experiencing it firsthand. After obtaining relevant scanning data, customized orthopedic insoles were quickly 3D printed on-site, resulting in an excellent user experience!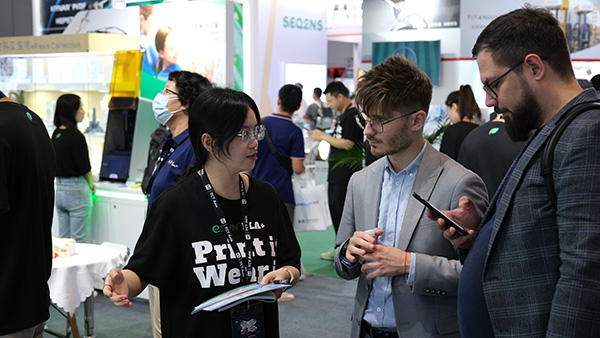 What are the upgrades to the products showcased this time? What about them attracted numerous exhibitors and users for experiential exchanges? Join us for a fascinating exhibition review to find out!
1. iSUN3D Custom Orthopedic Insole System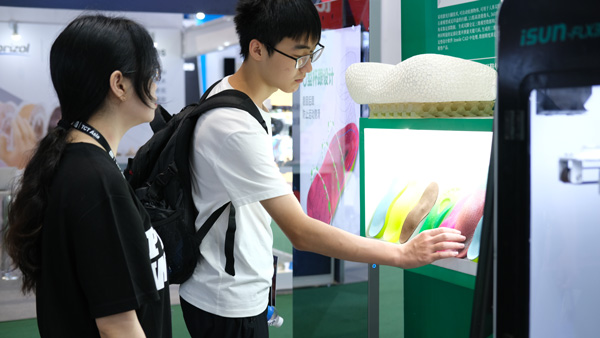 The upgrades to the showcased iSUN3D Custom Orthopedic Insole System primarily focus on scanning and printing modules. Specifically, these upgrades include the 3D Smart Foot Scanner and the Continuous Wireless Printer.
(1) 3D Smart Foot Scanner
This exhibition's showcased 3D Smart Foot Scanner is lightweight, making it more portable. It retains the characteristics of being fast, accurate, and professional in its functionality, capable of completing a 3D foot scan in 1 second and generating a foot data report in 5 seconds. It is currently the fastest scanning device on the market with the most comprehensive measurement metrics.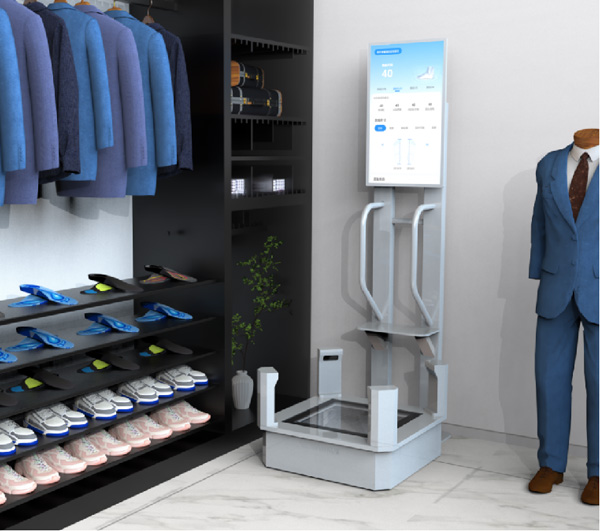 (2) iSUN-FLX3 Continuous Wireless 3D Printer
The iSUN-FLX3 continuous wireless printer has made breakthrough innovations in terms of functionality. It offers features such as remote control, remote monitoring, and continuous printing, providing technical support for establishing large-scale production centers and making bulk cloud printing possible. The iSUN-FLX3 retains the high-speed printing capabilities of its predecessor and adds remote control, centralized collection, and continuous printing functionality. It reduces labor costs, enhances production efficiency, and enables 24/7 unmanned production.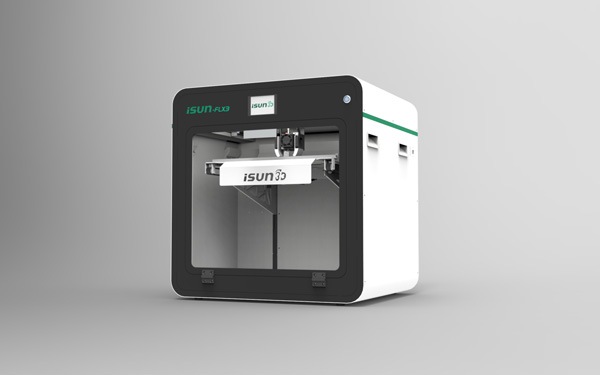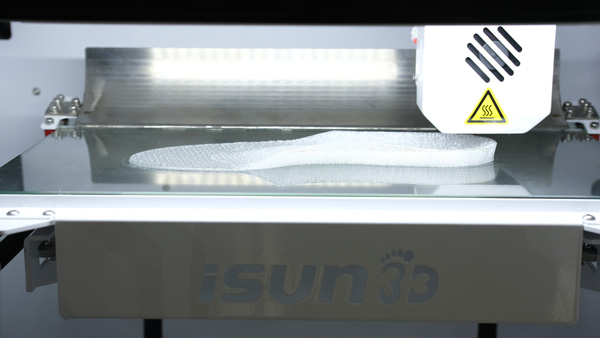 From equipment to materials, the iSUN3D Custom Orthopedic Insole System has undergone several generations of upgrades. This system has been successfully applied in multiple hospitals' foot and spine clinics and rehabilitation institutions. It is used for daily consultations and public welfare foot and spine health screenings, playing an increasingly important role in foot orthopedics.
2. iSUN3D Posture Scanning System
At this exhibition, iSUN3D showcased its new 3D Smart Body Measurement Mirror product. It is a debut for the first time. This device provided exciting experiences for the attendees.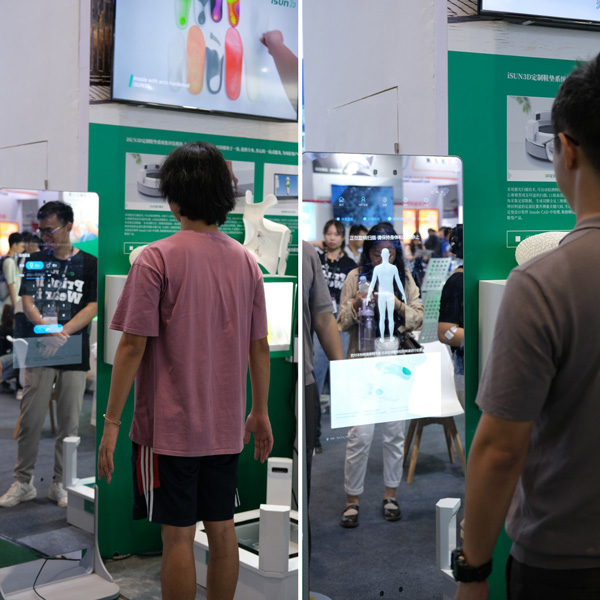 The 3D Smart Body Measurement Mirror provides a more scientifically professional reference for body health management, posture correction, and sports risk assessment. Leveraging a globally exclusive, self-developed full-stack precision 3D digital human reconstruction engine, it swiftly constructs a 1:1 lifelike 3D human body model, presenting the user's physique and posture in three dimensions. Simultaneously, with various exclusive algorithms, it can rapidly conduct precise body measurements and generate user body composition reports. Additionally, through three-dimensional skeletal point detection technology, it performs multiple posture health diagnostics for shoulder, waist-hip, leg, abdominal, and back types, providing a visual representation of posture issues and offering corresponding corrective improvement suggestions to users.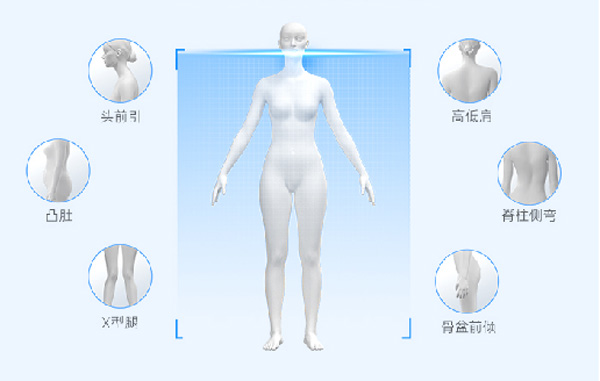 Taking spinal curvature risk assessment as an example, with a realistic 3D human body model and AI-based big data on the human skeletal meridian system, the 3D Smart Body Measurement Mirror can assist in assessing the risk of spinal curvature. It evaluates posture issues such as forward neck, hunchback, lumbar spine curvature, and pelvic anterior tilt.
3D printing technology, in addition to insoles, also provides professional and efficient customized support for subsequent corrective treatments. Apart from the insoles, eSUN also showcased 3D-printed dynamic scoliosis orthosis and 3D-printed Cervical vertebra comfort pillows during this event, attracting many attendees for inquiries.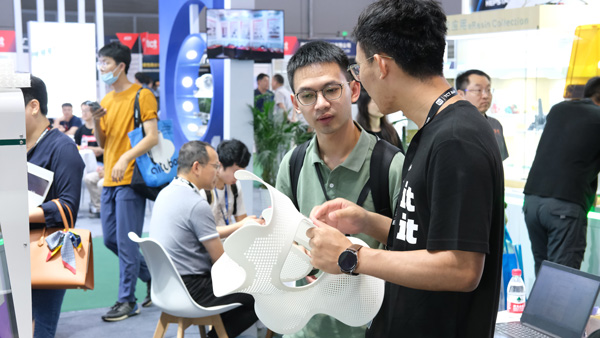 3D printed dynamic scoliosis orthosis
3D-printed Cervical vertebra comfort pillows
The advantages of 3D printing technology in personalized customization are unmatched, with vast prospects in customized healthcare.
Furthermore, iSUN3D also conducted live streaming at the event, allowing friends who couldn't attend to get firsthand information about the exhibition.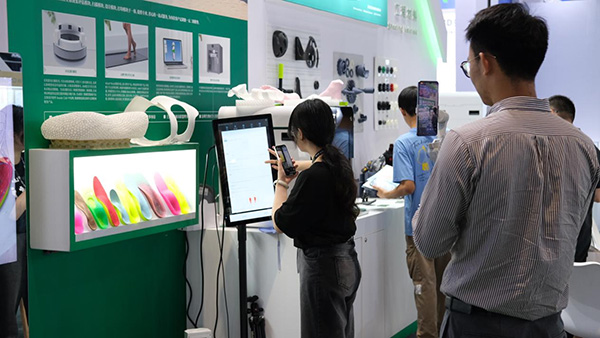 In summary, iSUN3D showcased the developments and achievements of 3D printing in the medical field to numerous exhibitors and attendees. We had fruitful exchanges and interactions with our friends. In the future, iSUN3D will continue to deliver the best experiences to our users through innovative products, and we look forward to meeting again at the next event!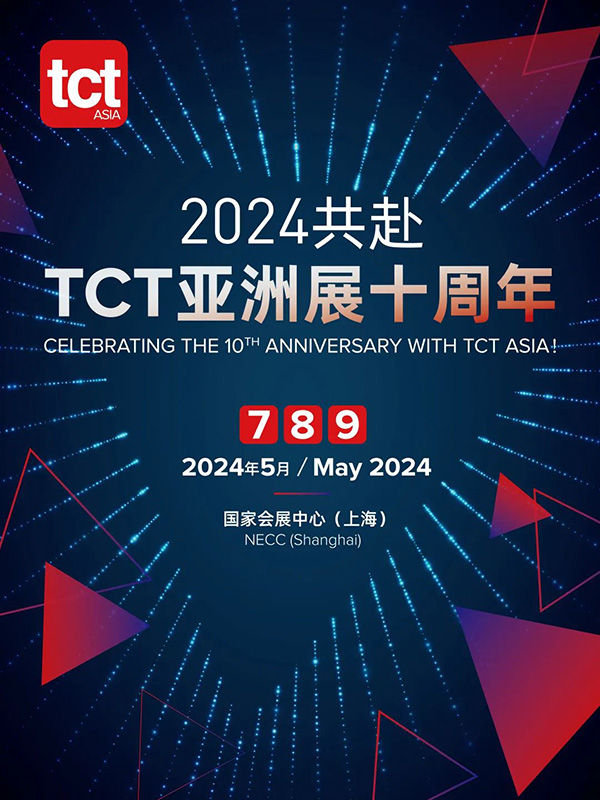 ---
Next: